Endpoint management made easy
Access Symphony is an endpoint management platform that improves DEX while reducing costs and freeing up resources with its entirely customised and bespoke software.

Give end-users the best experience possible through self-service and automation, fixing issues before they become a problem.

Rely less on your IT helpdesk and create a secure, centralised way to support an efficient request process.

Real-time usage and performance data can help immediately improve environment and desktop stability.
Automated Endpoint Management, Creating Positive Change
Access Symphony empowers end-users and gives you a reliable and proactive way to reduce reliance on expensive IT support tickets.
Dramatic reduction in helpdesk tickets.
Improve client EUX and employee productivity.
Increase platform stability and capture big data for IT projects, while providing remediations for any issues.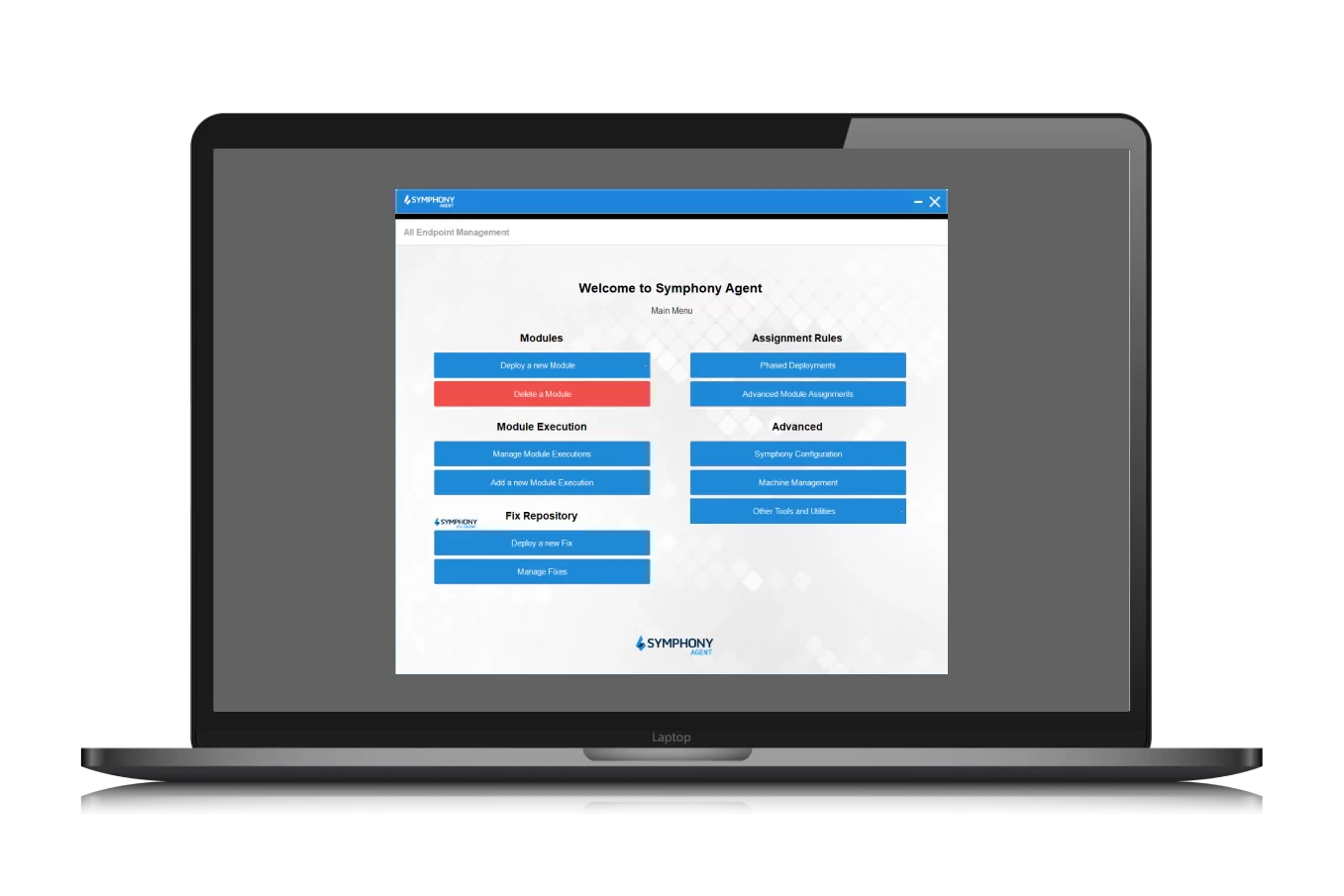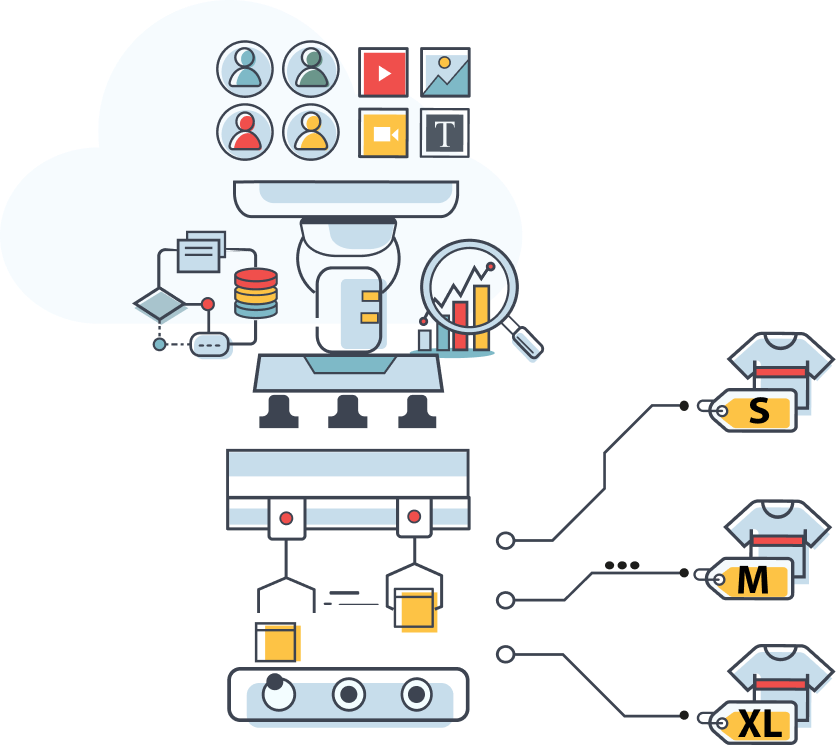 Simplify and Streamline IT Support
Automated performance & data gathering
Enhance visibility of an organisation's entire IT network, help you reduce downtime, fix issues repeatedly, and increase end-user productivity.
Give every employee the ability to carry out their tasks with minimal fuss with internal web, mobile, and app interfaces from Symphony Portal. Access anything from password resets to enabling applications in one simple-to-use space.
Centralisation of technology assets, providing a better EUX.
Reduce helpdesk tickets by self-servicing issues in one place.
Improves employee productivity and satisfaction in an organisation.
Make everything easily accessible, and customisable to your business.
To find out more on, see the Portal detail page.
Data Visualisation that Makes a Difference
Symphony Insights gives you industry leading visualisation of endpoint data on your end-users. The key areas of interest for insights are users, apps, assets – with the module having the ability to differentiate the performance & usage of different areas, and portraying this in a friendly, customisable UI.
This can be utilised by technical and non-technical staff alike to make informed decisions with the click of a button and helps size VDI and put the appropriate users in the right place.
To read what else can Insights module do for you, see the Insights detail page.
IT fixes at your fingertips
Easily Identify and create a database of issues that can be fixed by end-users with Symphony Fix Engine. This helps eliminate the need for support tickets and can be run on desktop or on demand from an end-user, run in real time on an end-user's machine, or do so automatically.
Hard cost savings.
Measurable improvement in EUX.
Deploy a fix to several endpoints all in one go.
Target in real time any number of endpoints.
Real time fixing across the whole environment, targeting different endpoint types.
For more technical details regarding Fix Engine, see Fix Engine detail page.
Employee communication, only better
Symphony Signal creates real-time desktop notifications and provides the ability to carry out generic surveys and popups to users to stop spam emails to the wrong location. The module has customisable workflows which can be triggered on demand, on a user's criteria (location, department etc.) making sure the correct users get the correct alerts at the correct times.
Relevant information in front of the right user – helping boost efficiency.
Increased employee engagement and interaction.
Serves multiple purposes through one interface – departmental, user or locational based.
More technical information on the Signal detail page.
Real-time visibility of your IT environment
Symphony Agent is a service that runs on multiple platforms, carrying out automation on endpoints. This provides stability, gathering performance data and understanding usage of any endpoint, which can be relayed to the organisation to help make informed decisions.
Symphony Agent can help lower your technology costs and engage with your end-users to help fix issues. This is done while providing improved and consistent user experience, through understanding your IT environment.
More information on Symphony Agent module can be seen on Agent detail page.
What our customers have to say

As the CTO of a leading multinational corporation, I can confidently say that Access Symphony has revolutionised the way we manage our desktop and VDI environments. Its innovative features have directly contributed to increased efficiency and end-user productivity across our entire organisation. I highly recommend Access Symphony to any business looking to optimise their IT infrastructure.