Access Voyager, Zero-touch migration
Access Voyager integrates with multiple systems to gather and track migration readiness data, enabling effective prioritisation and solution delivery. Voyager fully automates the migration of users from one platform to another.

Manage Templates, define communication plans, audit trail for sent emails.

Voyager consolidates all required data to enable accurate selection of migration candidates.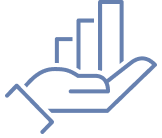 Keep in touch with migration progress and project KPIs.
How Voyager Enables Migration To Modern Workplace
Accelerate and reduce manual errors in your IT migration project by utilising automation at every step of the way.
Automates workstation migrations to physical, virtual or cloud based machines.
Automates data migrations to M365.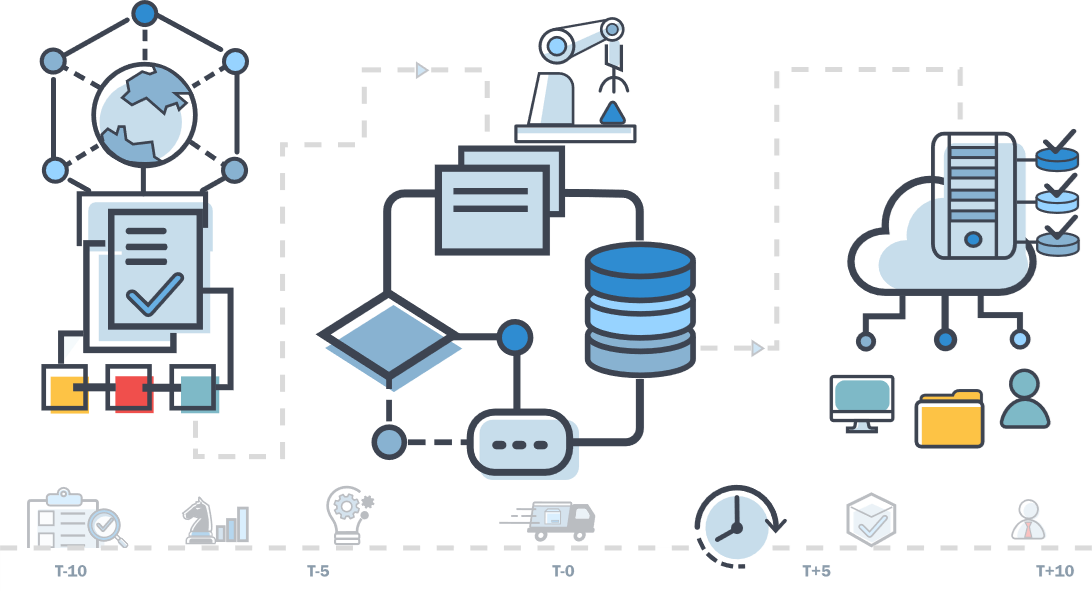 What Access Voyager Provides
Out-of-the-box reporting functionality, which end-users and stakeholders can utilise to create bespoke reports.
Powerful analytics capability and workflows to ensure Evergreen environment.
Automate every task for migration by simply entering the migration date.

Exchange Online Migrations
Migrate your mailboxes from Exchange on-premise to Exchange Online

Coordinate migrations to virtual, physical or cloud desktop platforms

Plan and coordinate the enablement of M365 services

Web & Windows Voyager clients available

Migrate user data from on-premise shares to OneDrive
Witness the powerful outcomes Accessplc has delivered to clients across diverse sectors.
Whether you're
migrating to

physical, virtual

or cloud

platforms

, we can help you with these and much more.
Put simply, if you can define the source & target platforms, we can help design a migration path for optimal user experience and maximum efficiency.
The Voyager desktop migration experience isn't just limited to platform migration but is also coupled with application rationalisation to ensure your new desktop platform is running the latest and greatest.
Modern
desktop migration

projects

are often paired with the release of new features.
Voyager utilises its candidacy and automation capabilities to enable users for the latest M365 features in line with customer requirements.
Our experienced team can even help with guidance on how to deploy all of the latest M365 features, following industry best practices.
Exchange Online Migrations
Migrating mailboxes to M365 is often a pre-requisite to providing your users with a
complete cloud
experience.
Voyager can automate your mailbox migrations from on-premise Exchange through to Exchange Online with the touch of a button. We integrate this migration process with application and user data in Voyager to cater for compatibility and delegate challenges.
The latest functionality in our suite is the
automation

of data

migrations

to OneDrive.
In a similar vein to Exchange Online migrations, Voyager can take advantage of existing datasets to allow you to select the ideal candidates for migration, then executing data migrations to Azure while ensuring data integrity.
Due to the often-dispersed nature of user data, Voyager will synchronise to a central repository prior to cloud migration allowing you to reduce the migration window and leverage large bandwidth datacentre connectivity.
Migration Candidacy & Reporting
This amalgamation of data sources such as HR systems, directory services and application entitlement systems allows you to
select migration
candidates
with ease.
Customise Migration Blockers or User Personas from the Voyager interface with ease. Choose from pre-canned reports or create your own dashboards ready for distribution to management and business teams.
Business intelligence analytics experts
Technology is a major factor in business transformation and leveraging this technology can help organisations drive positive change. Assessing the current state of the organisation, and then creating a plan to move forward, is another important step in business transformation. Finally, developing a culture that is open to change and embracing new ideas and perspectives is essential for successful transformation.
Reach out for the right skills and experience – our team can help you navigate the wilderness and lead you to the very best people out there, before your competitors.